Air travellers can look forward to new destinations, new aircraft and improved flight connections from
Etihad Airways
this summer, with a new 20 per cent larger seasonal flying programme, which was launched on Sunday, 29 March.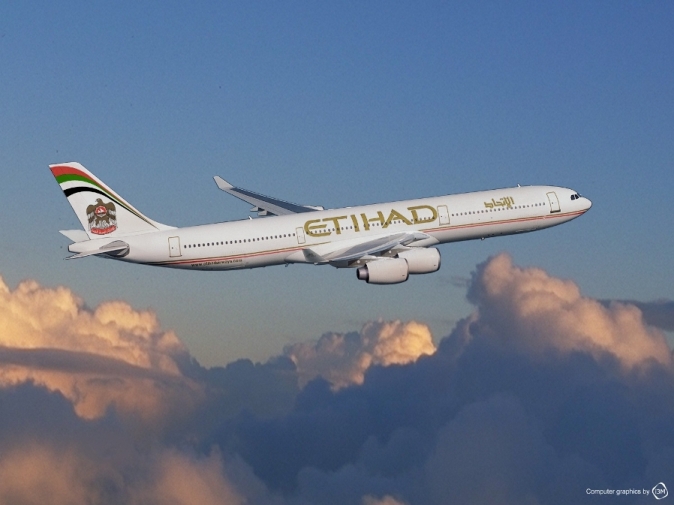 The Abu Dhabi-based carrier will operate a total of 900 weekly flights this summer compared to 750 in the same season last year, with the launch of services to five new international destinations, starting this week with
Melbourne
.
Supporting its long-term strategy, Etihad will in June launch services to
Istanbul
in
Turkey
,
Athens
in
Greece
and
Larnaca
in
Cyprus
. The airline will also launch
flights to Chicago
from the beginning of September. The five new destinations will bring the airline's global flight network to 55 cities.
In addition to the five new routes, Etihad Airways will add depth and frequency into its existing network with extra flights to
Amman
,
Beirut
and
Doha
in the Middle East,
Brussels
,
Geneva
, Milan and Moscow in Europe and
Kuala Lumpur
in Asia. James Hogan, Etihad Airways' chief executive, said: "The 2009 summer schedule will see further expansion from Etihad, with our forthcoming summer flying programme 20 per cent larger than last year's.
"The highlights of the new flight schedule are undoubtedly our five new destinations in America, Australia, and Europe, but our customers can also look forward to added depth and significantly improved connections across our network as we add additional frequencies on key routes."

The Abu Dhabi-based carrier is also on schedule to boost by a quarter its fleet of narrow and wide body aircraft by the end of 2009, supporting its ambitions to link its home-base of Abu Dhabi with key strategic cities around the world.
Currently Etihad has a fleet of 44 narrow and wide-body aircraft which will rise to 52, with one aircraft retiring recently from the current fleet, by the end of 2009. The new additions consist of two Airbus A330-200s, one A330-300, two A340-600s, five A320-200s and one Boeing 777-300ER.
Flights to the Greek capital Athens will be served non-stop, three times a week from June 2. A day earlier, the airline will commence a four-times-per-week service to Turkey's commercial capital Istanbul. Then, on June 14, Etihad will begin a three-times-per-week service to Larnaca in Cyprus. The three new routes will boost Etihad's European network from 10 to 13 destinations.
Flights to Chicago's O'Hare airport start on September 2, increasing to daily from October 1. Etihad's Middle Eastern network will be strengthened further from March 29, with Abu Dhabi to Amman services increasing from 10 to 14 flights per week.
Services to Beirut will also increase to double daily from the current 11 flights per week and Doha will receive a boost from three to four flights a day.
Within Europe, flights to Brussels will increase from four to six flights a week, Geneva from four to five flights a week, Milan from three to five flights per week and Moscow from five to seven flights a week, all from March 29. Etihad's flights from Abu Dhabi to Kuala Lumpur will increase from six flights a week to daily from Sunday March 29.